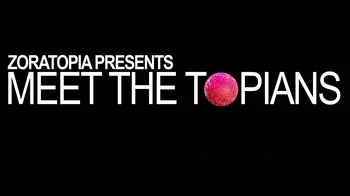 Description
Meet Heno. Rapper, producer, and ZORATOPIA alumni.

Heno.'s talents don't stop there. Heno. is also an innovative web3 builder, utilizing cutting-edge technology to push the boundaries of artistic expression. As a first-generation Ethiopian-Eritrean artist, it's important for Heno. to create music that is is impactful and intentional.

In this installment of Meet The TOPIANS, we dive into Heno.'s music inspiration, accomplishments, and what's next in his journey. Get ready to be inspired and uplifted as we showcase the brilliance of Heno.'s artistry and the profound impact he continues to make.

Collect this memorable episode of Meet The TOPIANS with Heno.
And, watch out for bears.